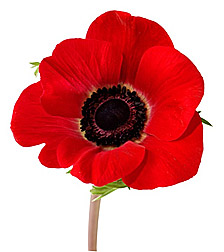 Dunlop Parish Church
Church News
Sunday 12th November 2017
Minister: Rev. Alison McBrier MA, BD – Tel: 01560 673686
Scottish Charity No: 000447
'Give thanks to the Lord, because He is good

'
Morning Worship
Readings: Psalm: 123, 1 Thessalonians 5 : 1 - 11
Praise : 641, 528, 543, 97, 706
There will be a Retiring Offering for Erskine this morning.
Our Service today will be followed by a short Service at the War Memorial.
Please bring this sheet with you.
There will be no tea or coffee after the service today.
'Future Focus' is a resource to help congregations think about their past, present and future.
Alison and the Kirk Session thought it would be worthwhile at the start of her new Ministry to engage with this resource. You are all invited to attend on Tuesday 14th November in the Church Hall at 7.00pm.
Dunlop Circle of Care. We would like volunteers to help visit and befriend people in our community. If you could spare time to visit once or twice a month please speak to Alison, Margo or Irene for more information. Lady and Gentleman volunteers are urgently required.
'Exploring the Bible' will meet on Tuesdays at 10.30 in Caldwell Vestry. All welcome.


Dunlop Guild Coffee Morning - will take place on Saturday morning, 25th November from 10am -12 midday in the church hall. Tickets £2.
As usual, coffee, home baking and a chat will be available and there will be a baking stall, a raffle and a Fairtrade stall.
Donations of baking and items for the other stalls and the raffle would be greatly appreciated.
Special edition Christmas Cards featuring two of Dunlop Kirk's Stained Glass Windows :
The Bell Tower window (shining like a beacon as you travel down Main Street on a winter evening)
The Resurrection window (depicting the elements of Nature coming to life after winter)
Both windows were designed by the famous stained glass artist, Gordon Webster.
The cards cost £2 each or £5 for a set of three
(They are also available blank for your own message)
Stained Glass Booklet
The booklet makes a delightful present, easily wrapped and easily posted.
£5 per copy Available at the Church or by phoning 01560 480919
Church Open Afternoons: Just a reminder that the Open Afternoons have ended for the winter and will start again on the first Sunday in May.
We would like to take this opportunity to thank all the volunteers who have welcomed visitors to the church over the past six months.